Golden Eagles aim for improvement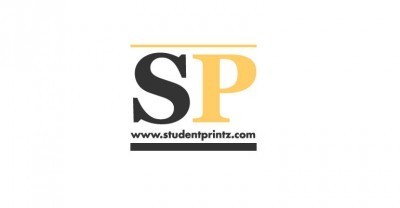 Following a disastrous 9-20 season, it is hard to predict exactly what these Golden Eagles will do.
The entire roster has turned over, but there is a lot of talent on this team. The biggest question mark is, how do all the pieces fit together?
It is all going to start with Dayton transfer Khari Price. A Slidell, Louisiana native, Price was the starting point guard for a Flyer team that crashed the Big Dance, upsetting Ohio State, Syracuse and Stanford before losing to Florida in the Elite Eight.
Price did not put up a ton of numbers at Dayton, but the experience he gained is invaluable. Second- year head coach, Doc Sadler, has praised Price's talent and basketball IQ since the day he stepped onto the court as a Golden Eagle.
"I really believe (Khari) Price can be as good a point guard as there is in this league," Sadler said. "If things go the way that I think they will go, (the fans) will really enjoy watching him play the point guard position."
"I know Neil Watson was a great point guard here and I'm sure there were some other ones, but I would put Price up there as (being) as good as any point guard I've been around and coached."
Combining hearing those high praises from Sadler with what I've seen in practices and the exhibition game against Millsaps, I would imagine that not only will Price lead the team in assists (which the starting point guard should), but he will lead the team in points and minutes played as well, barring injury.
Iowa State transfer Kourtlin Jackson will play a huge role in the backcourt as well. He has great athleticism and a smooth shooting stroke. He tends to always be in the right place at all times, whether he is grabbing a rebound or making the extra pass.
The way the Southern Miss schedule shakes out, fans should not expect a great year. With so many newcomers, it will take this team time to gel and figure out what its identity is. The biggest reason USM may struggle is the potential redshirting of senior standout Norville Carey.
If Carey does indeed redshirt this season, the front court will be thin to say the least. The roster already lacks size and players capable of banging down low. Remove not only the best post player, but the best player on the team, and the Golden Eagles will likely be beaten up by nearly every team it plays.
Another big reason this team will struggle is its lack of a go-to scorer. There are a ton of players capable of putting up points in bunches like Price, Michael Ramey, Jackson and Michael O'Donnell, but none of them have been the go-to-guy at this level. Even Carey has spent his entire career in a secondary role.
The self- imposed postseason guarantees the Golden Eagles will not play beyond March 5, but in all reality, the Conference USA tournament is as far as this team is capable of getting to. They simply do not have the experience or size to extend their season further.
However, they will play much better than last season. Topping their 9-20 record from last season is well within the Golden Eagles' grasp. USM will likely hover around .500 all season long. I see this team finishing 15-14, a marked improvement, but still well under what this program is used to.
Donate to Southern Miss Student Media Center
Your donation will support the student journalists of University of Southern Mississipi. Your contribution will allow us to purchase equipment and cover our annual website hosting costs.