USM ALUMNA WINS MS. SENIOR AMERICA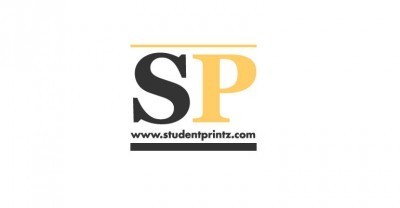 Barbara Mauldin, a University of Southern Mississippi alumna, was crowned Ms. Senior America 2015 on Oct. 22 in Atlantic City, New Jersey.
Mauldin earned her B.S. in biology and Spanish at USM. After receiving her registered dental hygiene degree from the Rutgers School of Health Related Professions at the University of Mississippi Medical Center, she returned to USM once again to complete her prerequisites for dental school.
Dentistry is just one of the many talents Mauldin has, as she has claimed success in the world of pageantry by winning a national title.
Ms. Senior America, Inc., a pageant designed for women 60 years and older, is a nonprofit corporation created to enrich the lives of seniors.
The organization promotes personal growth through physical health, financial comfort and continuous education for senior citizens in communities across the states.
"I think pageantry provides an opportunity for women to be confident and to stand up for what they truly believe," Mauldin said.
According to Ms. Senior America's mission statement, the pageant is the world's first pageant to emphasize and give honor to women who have reached what is labeled the "age of elegance." The pageant is also a search to find women who exemplify dignity, maturity and inner beauty.
Mauldin expressed that pageantry is much more than beauty and glamour—its value lies in the everlasting lessons that it teaches throughout the process of competing.
"Pageantry has taught me how to be more aware that we do serve as role models for our communities and we must keep that in mind everyday," she said.
Mauldin explained that maintaining a healthy physical state is equally important as having brains and beauty.
"Sometimes older people seem to feel like they've been put up on the shelf, but they have to realize that they have to go out and grab life," Mauldin said.
The lifestyle and fitness portion of the pageant influences seniors to take care of their bodies by upholding a nourishing lifestyle.
One way Mauldin stays active and is through volunteering. She has done dental mission work in Peru, Nicaragua and Honduras, and she has served as district governor of the local Rotary club.
Despite growing up in Vicksburg, where dozens of young women have gathered each summer since 1958 in hopes of securing the Miss Mississippi crown, the July 19 preliminary in Picayune was Mauldin's first time as a pageant contestant.
"She's very inspiring to me as a woman to see all of her dreams come true," said Kerri Paul, a development officer in the USM Foundation. "She is a big supporter and advocate for our foundation, and I am so delighted to call her a friend of mine."
USM played a major role in Mauldin's success as she showed her gratitude for the education provided for her and her husband.
"All of my children and me and my husband have benefited from all of the programs that USM has provided through the years," Mauldin said. "I think USM does a marvelous job for my community and the outlying population."
Mauldin has returned back home to Petal, where she will continue her work as a dentist while remaining an influence to USM and the community.
With all that Mauldin has gained through this experience, she wishes to send a message to the young women of today's society.
"You can always remake yourself, but you should always be confident in who you are and who you want to become," she said.
Donate to Southern Miss Student Media Center
Your donation will support the student journalists of University of Southern Mississipi. Your contribution will allow us to purchase equipment and cover our annual website hosting costs.