Firewall flatlines pirating, DMCA notifications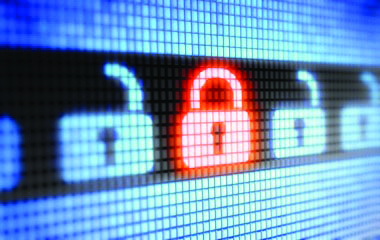 Approximately a year since the USM's technical services department, iTech, installed a new firewall system to the university's computer networks, notices to students of digital media copyright violations have flatlined.
iTech technology security officer Bob Wilson said that prior to the changes to the university's firewalls, the university would receive about four Digital Millennium Copyright Act notices – notices issued for illegally downloading songs or other media – per week, and though most were good faith notifications, some were punitive, charging a flat rate and threatening legal action if not paid.
Wilson said iTech received these DMCA notices on a regular basis until sometime in the spring of 2015 when the university updated its network protocols to block unauthorized content.
"It's decreased over time," Wilson said. "We recently changed the border firewalls, and when we changed these firewalls, these firewalls handle peer-to-peer traffic much more aggressively. So what we're seeing is an almost complete reduction in DMCA notices as a result of us pretty much not allowing any peer-to-peer clients."
Though iTech does not typically record network activity, iTech director of operations and infrastructure Keith Hill provided a report of usage activity for a period demarcated at noon Nov. 16 and 4 p.m., Nov. 17.
According to the report, during that period the university firewalls blocked service to 56.6 million internet connections through access control lists and deep packet inspection protocols, methods used by ISPs to block unauthorized and illegal content like that accessed by BitTorrent users.
Wilson said that prior to the changes to the university's firewalls, the university would receive about four DMCA notices per week, and though most were good faith notifications, some were punitive, charging a flat rate and threatening legal action if not paid.
"There's been a couple that say, 'Hey here's a link to this website,'" Wilson said. "The website says, 'Pay us $15 or $20 — it's about that range for each infraction — and if you do that, we'll just forget about it; and if you don't, you might get sued.'"
Wilson said one such DMCA representative, Rightscorp, Inc., sent 213 punitive notices to the university in 2014, 13 in 2015 and zero since the firewalls were changed.
Early last decade, the Recording Industry Association of America aggressively sought and notified college students that the RIAA was ready to sue, and they better pay up thousands of dollars for sharing is copyrighted material. By July 2006, the RIAA had sued over 20,000 individuals for file sharing.
Wilson said this practice fell out of its motis operandi, and he thinks he knows why: It made for mad press, and the RIAA grew tired of getting a black eye in the media.
"[The RIAA] had a judge say, 'Hey, we have someone that's breaking the law, and we want to know who it is,'" he said. "They really don't do that anymore.'"
Wilson said copyright holders and their representatives generally use a different tack nowadays when issuing DMCA notices.
"Now they're saying, '[iTech,] you're the [Internet service provider, so] could you pass this message along to your user and make the content unavailable,'" Wilson said.
Rightscorp CEO Christopher Sabec declined to comment for this article.
According to the Rightscorp website, when someone receives a DMCA notice from the company, its software has identified recipient's computer as hosting or downloading copyrighted material and automatically notified the ISPs of a digital copyright infringement.
The website warns, "Many infringers who do not pay are disconnected by their ISPs."
Wilson said the university never made a habit of blocking users from accessing the network. And he said if he received a notice from a company like Rightscorp, he probably would pay.
"I wouldn't pay it because, to me, that's just sketchy," he said.
Dobronski said though she was not torrenting in during the RIAA's aggressive DMCA campaign, she has since began torrenting files. She said she is not worried about getting caught.
"Iknowthere'sconsequences if I get caught, […] but it's harder to pick one person out of the whole community than it is to get the people who have the websites," she said. Dobronski has, however, taken her file sharing activity off campus and did so prior to the university's security upgrades. She said despite her own online activity, she thinks the university's efforts to limit piracy is good.
"In terms of trying to get people not to [violate copyright law], I think so," she said.
Dobronski does not think the new firewalls will put an end to file sharing on campus, however.
"There's definitely ways to get around it," she said.
Dobronski said from her personal experience in high school, she has learned that if people want to access files bad enough, they will find a way.
"We used to download all the time, so they set up a firewall so we couldn't get through it and that just made everyone want to get through it more," she said.
Donate to Southern Miss Student Media Center
Your donation will support the student journalists of University of Southern Mississipi. Your contribution will allow us to purchase equipment and cover our annual website hosting costs.