Hattiesburg reels from severe weather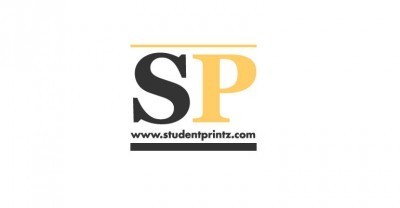 The National Weather Service reported one fatality at a mobile home on Sones Road, west of Purvis due to the severe weather on Feb. 23, 2016.
The victim was later identified as Harris Dale Purvis, 73.
On Feb. 23, 2016, stormy weather that included heavy rain, damaging winds and tornadoes ravaged The University of Southern Mississippi's Hattiesburg campus.
The Hattiesburg and Gulf Park campuses cancelled several events in anticipation of severe weather conditions in the afternoon and evening. University's official Facebook page announced early Tuesday afternoon the availability of health and food services for students living in the residence halls .
According to the post, the Moffitt Health Center closed at 1 p.m. The Fresh Food Company remained open until 1 p.m., but all other food service locations closed as soon after noon as possible and no later than 1 p.m.
The school provided boxed meals to all residence halls and Sorority Village, and were available for residents to pick up at the front floor front desk in their residence halls after 4.
The school advised non-essential employees to refrain from coming to campus while the university was closed, but the University Police Department remained open.
The Dale Center for the Study of War and Society had planned to screen "The Mühldorf Train of Death," the story of Holocaust survivor Leslie Schwartz, in the International Center room 101.
Schwartz was scheduled to attend the event and speak on his ordeal as a prisoner of the Nazis near the end of World War II. The university cancelled and rescheduled the event for 6:30 p.m. on Feb. 24.
Dress rehearsal for the Southern Miss Theatre's production of "The Matchmaker," also canceled. The show premieres Feb. 25.
"If anything, the bad weather will just make us push ourselves harder," said stage manager Gabrielle Tastet. "It's a really great cast and crew and we've all worked really hard on it and it just means we have to work that much harder to be ready."
Tuesday evening classes were cancelled, but the university re-opened for normal business operations and classes on Wednesday morning.
Lamar County damage was far more extensive.
There were also reports of tree and power line damage around Oloh Road and McRaney Road in Purvis, trees down in Yazoo County and trees down on Corinth Road, Elizabeth Avenue and North Main Street in Hattiesburg, as well as power lines down on Elizabeth Avenue.
Some officials stress the importance of vigilance in the wake of this storm and in preparation for others.
"The main thing we always want to remind everybody is to heed the warnings," said Lieutenant Jon Traxler. "Know what's going on with the weather. Don't wait to see the clouds come in, and if a warning goes out… heed that warning and take shelter as recommended."
Donate to Southern Miss Student Media Center
Your donation will support the student journalists of University of Southern Mississipi. Your contribution will allow us to purchase equipment and cover our annual website hosting costs.