Science Café explores correlation between bird and human success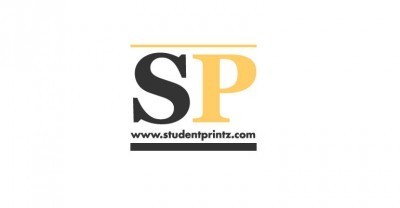 The University of Southern Mississippi will host its monthly Science Café in the Gulf Coast Library at 6 p.m. Feb. 25.
The Gulf Coast Library on the Gulf Park campus began "Science Café on the Coast" in September 2015. This unique collaboration between the USM Gulf Coast Library, the Harrison County Library System, the Hancock County Library System and the Long Beach Public Library encourages "those with minimal background in science the change to meet and discuss scientific issues in a relaxed social setting," according to its website. Each month, the event is held at a different cooperating library. Admission is free and open to the public.
"For this month's science café, we have joined with the 2016 Audubon Bird Lecture Series to bring in Erin Parker, the Education and Outreach Manager at the Pascagoula River Audubon Center in Moss Point," said Adrienne McPhaul, assistant professor and librarian in the Gulf Coast library.
"Erin will be discussing how making our everyday environment bird-friendly can also improve the quality of life for humans."
This topic was chosen for its importance to both the Pascagoula River Audubon Center and the National Audubon Society. Those involved hope that, through their demonstration of simple techniques to improve the quality of life for birds in nature centers and other urban nature areas, they can encourage people to make small changes in their own backyards and public green spaces.
"Because so much of the human population lives in urban areas, improving habitat (by planting native trees, removing invasive species, building bird houses for bluebirds, wrens, purple martins, and other birds) for wildlife increases the quality of life for people as well," said Parker, who will speak at the event.
"We receive benefits- in terms of health (mental and physical), reduced crime, slowed traffic, etc, as green spaces increase in urban areas. We can think of birds as indicators of environmental health -they need food, water, shelter-if they find those things in our backyards, that's a great sign for the overall health of our communities, both human communities and wildlife communities. So…where birds thrive, people prosper."
On USM Gulfpark's website, Science Café on the Coast lists several ways people can help improve the lives of both humans and wildlife by helping birds thrive. These include increasing native plantings in backyards and urban green spaces, reducing light pollution, using bird-strike reduction materials on windows and creating wildlife structures.
Unfortunately, light pollution and reflective surfaces aren't the only threat birds can face.
Parker also commented on the Hattiesburg campus's massive feral cat population and how it can hinder the city's status as a "bird-friendly community."
"Not only do feral and outdoor cats kill songbirds, they also kill small mammals, reptiles, and amphibians that are important parts of our urban foodwebs- and that do their own work of consuming weed seeds, insects, and other human pests," she said. "Obviously, there are a lot of people that feel strongly about giving their cats an opportunity to hunt out-of-doors, but our collective outdoor and feral cat populations do cause incredible damage to our urban ecosystems.
Donate to Southern Miss Student Media Center
Your donation will support the student journalists of University of Southern Mississipi. Your contribution will allow us to purchase equipment and cover our annual website hosting costs.