Golden Eagles finish 10th at Mobile Tourney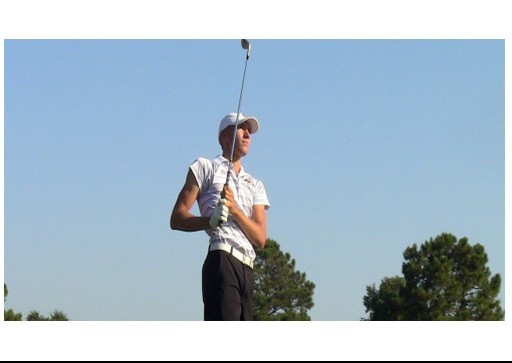 The Golden Eagles traveled to Mobile to take part in the two- day Mobile Sports Authority Intercollegiate Tournament. Southern Miss finished 10th out of 16 teams, with freshman Willie Hammond leading the way for the team.
Hammond tied for sixth after 18 holes, shooting two-under- par 70, before shooting a 77 on the final 18 for the Southern Miss' lowest stroke total of 147 and a 32nd place tie. Ryan Argotsinger finished the first round shooting one-under- par 71 which was good enough to tie for eighth in the first round. Argotsinger shot 78 to end his day with a 149, tying for 46th.
Nick Cortez shot two-over- par 74, followed by Hayes Weathersby. Weatherby shot three-over-par. Natan Corchis finished the round five-over par. Cortez finished tied for 38th, Weatherby finished tied for 48th, while Corchis ended the opening round tied for 67th.
After getting off to a good start, most of the team struggled with the second 18 holes.
Southern Miss performed well on the final day of the tournament, as each Golden Eagle moved up the leaderboard on day two. Hammond and Argotsinger each shot two- under par 70 to help Southern Miss clinch a 10th place. Hammond finished 25th, while Argotsinger finished at 34th place.
Weathersby shot his tournament-low round of 74 to end up at 224, and Cortez matched that stroke total after shooting a 75 over his final 18 holes as Weathersby and Cortez ended tied for 54th.
Corchis shot a 75 over his last 18 for a 226 total and a 62nd- place finish.
Nationally ranked Auburn recorded a 278 team score to end the event with a 26-under- par 838, beating Chattanooga 852 by 14 strokes.
Donate to Southern Miss Student Media Center
Your donation will support the student journalists of University of Southern Mississipi. Your contribution will allow us to purchase equipment and cover our annual website hosting costs.