Writers battle for spectators' cash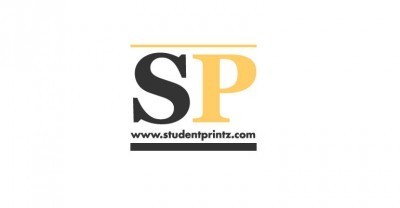 The adage "the pen is mightier than the sword" is usually used to address that communication can often be more effective than force.
The Center for Writers decided to showcase the might of the pen at their "Lucha Libros" fundraiser, held at Benny's Boom Boom Room on April 23.
The event pitted poets and writers against each other in a battle royale. While judges from the Center for Writers gave their input, audience participation played significantly into the event, during which match winners were determined by the amount of cash collected in the audience.
Poets Hannah Dow and Todd Osborne squared off against each other, each writer sharing poems filled with deep personal meaning and special imagery. Dow recalled events from her past that inspired her, including a roast-style poem about her opponent. Osborne spoke about a great many things, including the artist Drake, trees and his mother.
The audience, which was comprised of mostly fellow graduate students, friends and a few faculty, all seemed to be taking the energy and feeling from each of the writers that took the stage.
For Dow, they took on her solemn reverence and it was as if they were all seeing the moments she described, like they were experiencing them together. For Osborne, they sung along when he led them, they laughed at his raucous zest for life and were contemplative of the things in his poems.
The cadence of each writer seemed to bewitch the crowd, with each ear poised to hear the next word, each poem taking on its own heartbeat and life within the people.
Fiction writers Mike Goodwin and Todd Gray made their stand against the other. Goodwin started with a story featuring, once again, his opponent and quite an interesting car trip, and Gray began with a winding narrative about a story finding its way in life. Both writers' work was incredibly self-referential, both featuring themes and elements from their lives.
After each face-off, the crowd was encouraged to donate money for the writer they wished to see win. Dow beat Osborne, and Goodwin beat Gray, both winning by narrow margins. A third round of collection went around to pair off Goodwin and Dow with Goodwin coming out victorious.
"I look around and I see all of you, and I know we don't have a lot," said Sara Lewis, one of the emcees of the event. "So thank you for giving your hard earned money."
According to its website the Center for Writers is a graduate student organization that provides opportunities for financial support and networking for graduate students in the creative community of Hattiesburg.
The Center's mission, as stated on its website, is to establish a supportive environment for graduate students both in and out of the classroom. In the past the Center has held panels for publishing work as well as applying for academic jobs and finding writing agents, and hold just one fundraising event each semester.
Lewis said the Center for Writers had received $2,500 from the SGA for their Submit- A-Thon, a submissions party. Lewis said that because of the SGA money, all of the proceeds of the night could go toward submission fees.
Donate to Southern Miss Student Media Center
Your donation will support the student journalists of University of Southern Mississipi. Your contribution will allow us to purchase equipment and cover our annual website hosting costs.