Journalists partner to expose corruption, shady practices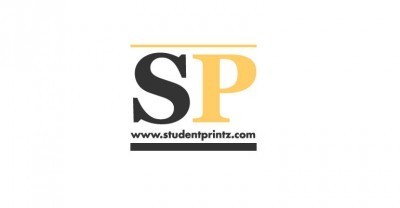 An anonymous source tipped off German newspaper Süddeutsche Zeitung more than one year ago, eventually providing the paper more than 2.6 terabytes of data on Panamanian company Mossack Fonseca, one of the world's largest law firms.
In turn, Süddeutsche Zeitung shared the massive leak, dubbed "The Panama Papers," with the International Consortium of Investigative Journalists.
Together, these organizations, along with 80 other news sources, scoured through the data to discover Mossack Fonseca sold shell companies used in the tax havens of world leaders, celebrities and criminals.
According to the International Consortium of Investigative Journalist, "[The] giant leak of more than 11.5 million financial and legal records exposes a system that enables crime, corruption and wrongdoing, hidden by secretive offshore companies."
According to the documents, the clients of Mossack Fonseca contacted the firm through intermediaries that would speak on their behalf. In some cases, there are little to no records of actual names, but rather the offenders using pseudonyms such as "Harry Potter" and "Winnie the Pooh." Mossack Fonseca performs a whole host of services for these companies and individuals.
Services include offering offshore shell companies, which entities use when purchasing real estate, property or other goods to mask their identities.
Some services included in the documents involve companies moving their central addresses to other countries that are called tax havens, countries where taxes are much lower.
According to the ICIJ, a Ugandan company paid Mossack Fonseca to change its address to one in a tax haven to avoid over $400 million in taxes.
These allegations have led to severe consequences for some very powerful and influential officials, such as Icelandic Prime Minister Sigmundur Gunnlaugsson. Gunnlaugsson's term as prime minister ended April 5, when he resigned in the face of corruption accusations.
According to TIME Magazine, "Gunnlaugsson himself reportedly had close to $4 million in Icelandic bank bonds through a shell company in the British Virgin Islands, which he sold to his wife for $1 before becoming Prime Minister in 2009, when his country was in the middle of a financial crisis."
Ecuadorian President Rafael Correa has been implicated in the Papers with his brother Fabricio after announcing to Ecuadorian journalists that they could not find anything on his government as they are one of the most honest in the world. Some dedicated Clinton donors have been found in the leak.
More than 200 American citizens are now being investigated due to the leak.
According to Forbes Magazine the investigation is led by U.S. Attorney Preet Bharara, who has already begun investigations and is working with ICIJ reporters who helped work on the leak.
Others who have been named or implicated in the Panama Papers include Russian Prime Minister Vladimir Putin, Pakistani Prime Minister Nawaz Sharif, U.K. Prime Minister David Cameron, Jackie Chan, Amitabh Bachchan and Lionel Messi. The presence of these individuals in the documents is not a sign of wrongdoing.
Gonzalo Delaveau, the president of the Chilean branch of Transparency International, resigned due to his connection with at least five offshore accounts.
Vladimir Putin is implicated mainly through ties to a close friend, Russian cellist Sergei Roldugin. Roldugin is reportedly linked to at least five offshore companies. On forms for tax purposes, Roldugin denied being connected to someone who is "politically exposed," and billions of dollars have been traced to this complicated network, leading back to Putin.
The Panama Papers lists companies that have been blacklisted by the U.S. Department of Treasury. One such company is Pangates International, which was blacklisted for selling airplane fuel to the Syrian regime of Bashar Assad during the last throws of his reign. Mossack Fonseca moved their headquarters overseas multiple times, ending in the Seychelles.
Mossack Fonseca has denied all legal wrongdoing and said its company deals exclusively in professional clientele.
"Our services are regulated on multiple levels, often by overlapping agencies, and we have a strong compliance record," Mossack Fonseca said in a statement. "In addition, we have always complied with international protocols … to assure as is reasonably possible, that the companies we incorporate are not being used for tax evasion, money laundering, terrorist finance or other illicit purposes. We are responsible members of the global financial and business community."
Donate to Southern Miss Student Media Center
Your donation will support the student journalists of University of Southern Mississipi. Your contribution will allow us to purchase equipment and cover our annual website hosting costs.