Harlan and Abadie to host HubCitySportsTalk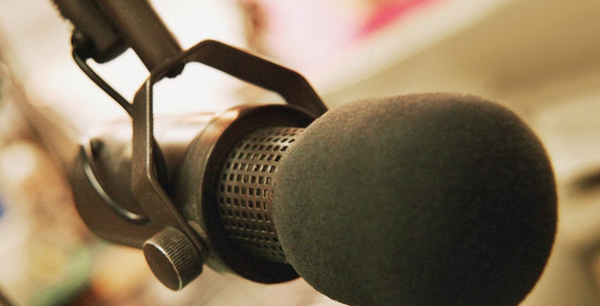 A new show featuring the latest news and information on local, collegiate and professional sports will air on WUSM starting Sep. 8. The show, named HubCitySportsTalk, will be hosted by Student Printz reporter Andrew Abadie and Eagle Hour producer Amy Harlan.
Major prep athletic programs from around the Pine Belt will be featured on the program, including: Oak Grove, Petal, Hattiesburg, Presbyterian Christian School, Lumberton, Purvis Sumrall, North Forrest, Forrest County Agricultural High School, Sacred Heart and more. Other topics of discussion will include Southern Miss athletics, New Orleans Saints football and New Orleans Pelicans basketball. The show will also consist of interviews with coaches and local sports reporters.
"I'm excited to host a show with Andrew that covers sports across the Pine Belt" Harlan said. "I think we both bring unique perspectives to looking at athletics from both a male and female point of view."
Abadie is a local beat writer on the high school and Southern Miss athletic scenes. He brings a statistical and analytical point of view towards teams and players. His New Orleans roots give him a unique perspective to looking at the Saints and Pelicans.
As a member of Eagle Hour, Harlan has received an in depth look at not just Southern Miss athletics, but from programs across C-USA. Harlan, like Abadie, can be frequently found covering high school athletic events, and knows the ins and outs of professional sports.
Listeners can tune in to HubCitySportsTalk every Friday from 10-11 a.m. on WUSM 88.5 FM.
---
Donate to Southern Miss Student Media Center
Your donation will support the student journalists of University of Southern Mississipi. Your contribution will allow us to purchase equipment and cover our annual website hosting costs.