Fans gear up for final season of 'Game of Thrones'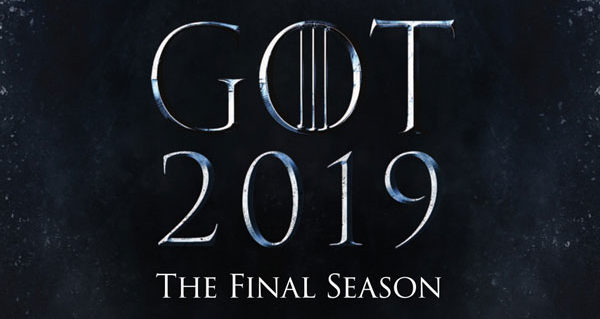 "Game of Thrones" season eight trailer is set to be filled with action packed scenes and finally give us a feel of the dragon battles we are all anticipating in 2019. In the meantime, here is a recap of season seven as fans await the season eight trailer:
Warning: Possible Spoilers Ahead
In the season seven finale, Theon gathered his fellow ironbron to help rescue his sister, Yara, from their uncle Euron. Theon last saw his sister during their battle with their uncle at sea; Theon fled the scene and then jumped ship in a cowardly manner.
Theon spent most of season six as "Reek," so he felt it was time he became a man again and rescue his sister.
"We'd maybe fooled ourselves into thinking that Theon was out of the woods on his whole Reek experience, and as we were writing it, we realized that you just don't get over what happened to him," Daniel Brett Weiss, co-creator of the show, said. "That's something that's going to be a part of him for the rest of his life. And this is a place that triggers the worst of that experience."
Jon and Daenerys were last seen making love in a boat headed to Winterfell. We all expected for a lot of questions to be answered once they arrived.
Once Jon got to Winterfell, his brother Bran had surprising information regarding who Jon really is. Currently there is a lot of speculation about whether Bran will tell Jon who his parents are. If he does, things could get very complicated.
"Yes, Bran does know he is the true heir of Iron Throne and he is Lyanna's and Rhaegar's son," Weiss said. "Maybe he can go back in the past where Lyanna was telling Ned Stark that he is the son of Lyanna and Rhaegar and his name is Aegon Targaryen, legitimate heir to the iron throne."
Weiss said, "At the end of season 6, Bran had a vision that included information about Jon's true parentage. Bran tells Sansa in season 7 that he needs to see Jon. I suspect one of his reasons for wanting to see him is to tell him the truth about his real identity. And, yes, I believe he knows that Jon is the true heir to the Iron Throne."
Awaiting Jon's unknown return to Winterfell, his sisters had a "little" mess.
Back in Winterfell, Littlefinger placed a letter and a knife in one of the Stark sister's room. The knife is the Valyriane that was used in the attempt to assassinate Bran.
Bran finds out about Littlefinger's plans and warns his sister.
"What's the worst reason you have for turning me against my sister?" Sansa asked aloud. "That's what you do, isn't it? That's what you've always done turn family against family, turn sister against sister. That's what you did to our mother and Aunt Lysa, and that's what you tried to do to us."
At that moment, Littlefinger was brought to try trial and then assassinated.
---
Donate to Southern Miss Student Media Center
Your donation will support the student journalists of University of Southern Mississipi. Your contribution will allow us to purchase equipment and cover our annual website hosting costs.