Missouri State University sorority opens doors to transgender women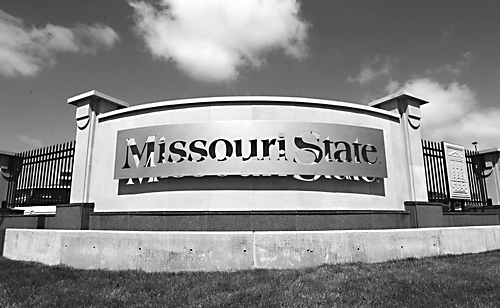 Missouri State University sorority Xi Omicron Iota has changed its bylaws to allow transgender students to join if they identify as a girl.
According to USA Today, sorority president Danielle Marquard, a senior marketing major at Missouri State University, said the bylaw change was suggested by fellow sorority member Kara Venzian. The bylaw was enthusiastically embraced by the rest of the local chapter.
"Transgender equality is a hot topic right now, and it's something everyone is paying attention to. We have a lot of open and welcoming women in the chapter," Marquard said.
Liz Lersch, vice president of the sorority and junior exercise and movement science major, said that after the news of the change broke this week, a transgender woman reached out to say thank you.
"She wished she had something like that," Lersch said. "When I read that, it just touched my heart."
The change immediately took effect after a vote on Aug. 30 and was made public last week just before fall recruitment. There are currently 75 active members. No transgender students have been accepted yet at Xi Omicron Iota.
Students at The University of Southern Mississippi gave ensure the organization and the their opinions on whether or not transgender students should be allowed into fraternities or sororities.
Raven Smith, a senior criminal justice major, believes people should be allowed to pursue Greek Life regardless of gender.
"Everyone's free to do as they please," Smith said. "If joining a fraternity or sorority is what they want to do then they should be allowed to do it."
Isaac Hitt, a senior computer science major, said it should be contingent on whether or not a Greek organization is up for it.
"Basically, I think it's up to the fraternity or sorority itself whether or not they fit into the culture or the way the fraternity or sorority's established," Hitt said.
Charles Childress, director of Greek Life at USM, said all Greek organizations on campus are encouraged to follow their national organization guidelines on membership recruitment and extension.
"The organizations allow all students the ability to gain membership provided they embody the mission values and creed of the organization," Childress said.
Childress said membership selection is different for each organization and chapter. Members of each Greek organization must new member are compatible. According to USM's Office of Greek Life, each year the average sorority and fraternity member donates 34 hours to community service and raises $200 a year in charity. Douglas Case, coordinator for Lambda 10 Project for Fraternities and Sororities, wrote a letter last November requesting guidance from the U.S. Department of Education's Office for Civil Rights regarding membership of transgender students in social fraternities and sororities.
Specifically, Case asked for confirmation that Title IX of the Education Amendments of 1972 does not apply to membership practices of such organizations.
The U.S. Department of Justice said that Title IX prohibits discrimination on the basis of sex in any federally funded education program or activity.
Assistant secretary for Civil Rights Catherine Lhamon sent a response letter in December 2014. Lhamon said membership practices of sororities and fraternities are specifically excluded from Title IX coverage.
The exclusion lasts as long as the organization is exempt from taxation under section 501 of the Internal Revenue Code and its active membership consists primarily of students in attendance at institutions of higher education.
Donate to Southern Miss Student Media Center
Your donation will support the student journalists of University of Southern Mississipi. Your contribution will allow us to purchase equipment and cover our annual website hosting costs.