Kesha silenced by Sony in legal battle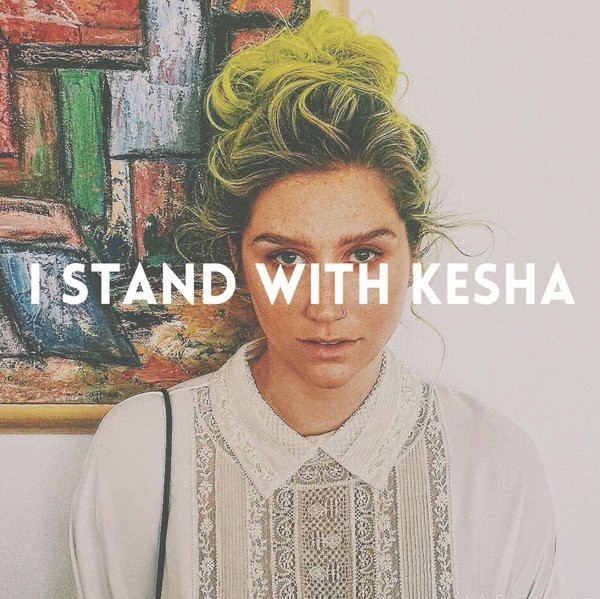 On Feb. 19, New York Supreme Court Justice Shirley Kornreich ruled against Kesha's request for an injunction that would allow the singer to part ways with a six-album Sony Records contract. The "TiK ToK" singer's request stands on sexual assault accusations brought against her longtime music producer, Dr. Luke (Luke Gottwald).
At the hearing, Kornreich said, "You're asking the court to decimate a contract that was heavily negotiated and typical for the industry."
Kesha claims staying under the contact would be not only detrimental to her career, but to her well-being. In a sworn-in court statement, she referred to her former producer as a monster. When Sony agreed to allow Kesha to work with an alternative producer, the singer expressed fears that the label would fail at marketing any new music as a way to punish her.
The news of the ruling comes after Kesha's highly publicized stint at Timberline Knolls Residential Treatment Center where she received treatment for an eating disorder.
In an open-ended letter written after her treatment for Elle UK, Kesha said, "I felt like part of my job was to be as skinny as possible and, to make that happen, I had been abusing my body."
Kesha's mother partly blamed the singer's eating disorder on abuse. A rep for the producer said, "It is unfortunate that at a time Kesha is suffering immensely and trying to heal at a treatment center, her mother is taking this approach with the media."
Following the court ruling, fans of the singer immediately took to Twitter to defend the abuse victim trending the hashtag #FreeKesha.
"She wasn't even asking him to be put in jail, she just didn't want to work with him," one tweet read.
Another account tweeted a photo of the singer sobbing in the back of the courtroom with the caption, "Does this look like a liar?"
As for industry colleagues, Ariana Grande, Lady Gaga, Lorde and Lily Allen were a few big names who rallied behind the singer.
Demi Lovato voiced her support and demanded a call to action by tweeting, "I'm also ready for self-proclaimed feminists to start speaking out or taking action for women's rights."
The women's rights Lovato refers to centers around laws that warrant the government to decide the validity of rape accusations. The truth is, in this country, rape cases are typically only won when there is enough evidence to prove it. Most victims are too scared to speak out against their abusers until after all evidence is gone.
The true paradox through this all is the fact that the music industry has proved to be forgiving to artists like Chris Brown, who plead guilty to domestic violence against Rihanna. Whereas punishment seems to be the only consequence for Kesha, a victim in the situation.
Sony's unwavering decision to hold the singer under contract, even after the public voiced its disapproval, speaks volumes for its code of integrity. Clearly, the numbers brought in by Kesha's music are more valuable than the singer's well-being. Releasing her would mean another conglomerate would be capitalizing off of her talent – something Sony finds more harmful to itself than the mental deterioration of one of its artists. It should also be pointed out that the singer is only asking for a "temporary" departure from her contract.
What the public needs to understand is that events like this are not uncommon for artists in the music industry. Labels design contracts to make artists slaves to their labels – that is nothing new – but at  what point is the line drawn where the integrity of the artist is taken into consideration?
The same goes for the judicial system: When do rapists stop being protected by the law?
Enough is enough and Kesha, whether she likes it or not, is becoming the perfect example of the many flaws in the system.
Donate to Southern Miss Student Media Center
Your donation will support the student journalists of University of Southern Mississipi. Your contribution will allow us to purchase equipment and cover our annual website hosting costs.