Sororities call out sexism following Sigma Chi scandal at Ole Miss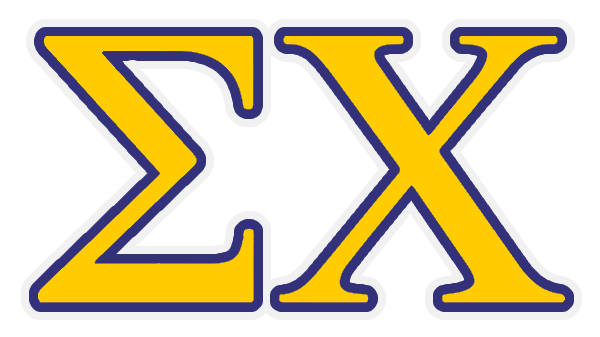 What was meant to be a fun and light-hearted evening quickly turned sour, as spectators watched their female friends be degraded under the guise of "philanthropy."
On April 15, Sigma Chi fraternity at the University of Mississippi hosted Derby Days, its annual philanthropy event.
The event featured students from various sororities competing in dances, question and answer sessions and a blood drive.
Abby Bruce, a sophomore international studies and Spanish major at Ole Miss, found her eyes welling with tears as she watched the events unfold.
At the dance competition and before an audience of hundreds of women, she recalls guys asking contestants "which Sigma Chi they would go down on," "what type of sausage would they prefer: linked or Sigma Chi," among other similar questions.
"I attended the event not out of support for the way Sigma Chi runs their philanthropy event but to cheer on friends who had put lots of time and effort into the dances . . . only to be mortified and completely ashamed that I am even remotely associated with such an event," said Bruce in a public Facebook post after the event. "I think the question all Panhellenic women . . . should be asking here is 'why?' Why do we pay money to participate in these events to be humiliated? Why have we allowed ourselves to be objectified? Women's fraternities were started as an empowerment movement — what happened?"
Bruce's post quickly went viral, with many other Greek women — who had previously been too afraid to speak out – chiming in.
Lizzy Pitts, a member of a different sorority that also required its underclassmen to dance in the Sigma Chi Derby Days competition, found herself outraged when she realized she was being required "to dance in front of and be judged by college frat boys," as she wrote in her own public Facebook post.
"I'll be damned if I'm going to chant the name of a fraternity and beg for their attention through skimpy, shimmery outfits," Pitts wrote in her post before adding that she shared her frustrations with other members and wondered why they were being forced to work against the values of their organization.
"The idea of putting on a short skirt and twirling around for boys is not only accepted, but it is enforced," Pitts wrote. "Our values read that we will put character before appearances, apparently except when the approval of a fraternity is on the line."
Pitts was further frustrated when she vented to her mother, who was also a member of her sorority during
her time at Ole Miss, and was told, "It's just a part of being in a sorority."
"When the Greek system is questioned, the answer is always 'That's the way it is,'" Pitts wrote in her post. "Why? Why are people oppressed for asking why? Why don't the leaders of these organizations recognize these things? It doesn't have to be this way."
Madison Greer, a freshman biology major at Ole Miss, left her sorority when she realized some of the ideas conveyed by the Greek Life system did not align with her personal values.
"I realized that sororities are so competitive over the silliest things for bragging rights," Greer said. "It's never because they raised the most blood or because they did something to help the community. They brag more about winning a dance competition that will not help you out in any way in the future."
A source at USM, who chose to remain anonymous out of fear that she might be alienated from the friends she still has in her former sorority, treaded carefully on the topic of inherent sexism in Greek Life and cited it as one of many reasons that led to her quitting.
"There's some problematic stuff [in Greek life] for sure," she said. "There's something really systemically wrong, but it's magnified in Greek Life. You know, you're willingly sort of consigning yourself to these rules, but I do think it is strange that this group — which is purportedly a group of women [for empowerment] — did not become a source of female empowerment for me. In fact, in many ways, I felt kind of stifled or sort of confined."
Michael Brown, executive director of the Sigma Chi national office, released the following statement late Wednesday afternoon:
"We are disappointed that inappropriate comments were made in connection with an event hosted by our chapter for their philanthropic effort, known as Derby Days, and are in the process of investigating the specifics of the situation. Sigma Chi Fraternity has no tolerance for belittling or harassing speech and is taking this matter seriously. Through our partnership in the Fraternal Health and Safety Initiative we are proud to be a leader in delivering education to college students on the topic of preventing sexual misconduct."
---
Donate to Southern Miss Student Media Center
Your donation will support the student journalists of University of Southern Mississipi. Your contribution will allow us to purchase equipment and cover our annual website hosting costs.