Chaos follows white nationalist rallies in Charlottesville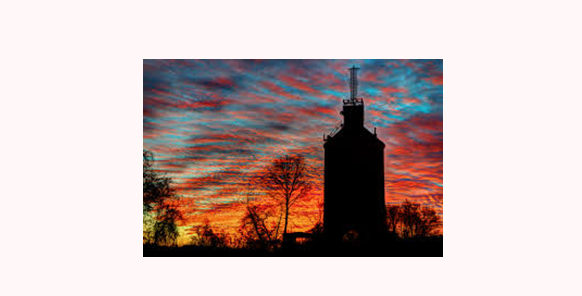 In Charlottesville, Virginia on Aug. 12, white nationalist groups started a rally, "Unite the Right," in the streets with lit torches in protest of the removal of the Robert E. Lee monument. These rallies were initiated the night before and slowly escalated to "white supremacist" marches. That night, protesters chanted, "You will not replace us," "Jews will not replace us," and "White lives matter."
According to the "Washington Post," around 250 young white males gathered on the Nameless Field behind the gym on the campus of the University of Virginia. From there, they marched around the rest of campus and arrived at the statue of Thomas Jefferson. About 20 counter-protesters had already arrived to surround the statue.
Violence ensued when the groups collided, initiated by the chants, shoves, pepper spray and thrown torches. Local law enforcement had a delayed reaction, coming to help when the violence was almost over.
The following Saturday morning, the white nationalists gathered once again, armed with shields, clubs and firearms. Counter-protesters gathered just as early, armed as well. From here is where the slandering between groups began. As time passed, more tension and issues arose until around 11 a.m., the contact violence ensued with yet again, clubs, shields and pepper spray. Not long after, law enforcement intervened and declared the gathering unlawful. Later, the state government declared a state of emergency.
By the end of the day, many people were injured whereas three were killed. One woman, Heather Heyer was one of many struck by a vehicle in the middle of the protest. The other two victims were law enforcement officers that had crashed in the helicopter they were using to film the incident, Lt. H. Jay Cullen and Berke M. M. Bates.
In this short period of time, three were pronounced dead and over thirty had been injured.
To counter the Charlottesville violence, University of Southern Mississippi alumni and Spectrum Center volunteer Taylor Vines organized a "Vigil Against Hate" in the center of campus beside the fountain in remembrance of the victims. Over 50 people were brought together to listen to four speakers including social work and psychology alumni Brian Street, senior social work major Reginald Virgil, Hattiesburg native Marcus Blake and local Jewish representative Barbara Keller. At the ending of the vigil, attendants joined in to sing "This Little Light of Mine," "Ain't Nobody Gonna Turn Me Around" and "We Shall Overcome."
Among those gathered were people of all races and ages. "I'm so thankful to see so many different colors of the rainbow here, so many different shades, so many different skin colors," Street said.
Senior communications major Joshua Holt spoke out with saying, "I hope this doesn't create a divide and just pulls us together as a country… But you can never really know in America… Everything can appear good on the surface but there are always cracks." Holt, as an African-American student also is uncomfortable with these acts. "The aspect that these groups exist and have that mindset is unsettling… to see racism actually in front of me rather than just an idea when it's 2017, it's so disheartening."
Whitson Ramsey, a senior painting and drawing major, has hope that the occurrences in Charlottesville will not negatively influence the campus of USM.
"As a student, I don't think I'll ever see anything drastic happen past some protesting. I'm sure at some point, there might be a slander here and there between individuals, I highly doubt anything would happen on our campus that would cause more ruckus than the pro-life, faith protesters we all know so well by now," Ramsey said.
---
Donate to Southern Miss Student Media Center
Your donation will support the student journalists of University of Southern Mississipi. Your contribution will allow us to purchase equipment and cover our annual website hosting costs.