Mold a major problem in campus dorms
Mold has become a significant issue on the University of Southern Mississippi's campus. In this semester alone, complaints have been issued from every dorm on campus, as well as complaints from several fraternity and sorority houses.
Many students have claimed that the mold in their buildings have made them incredibly sick with some students even reporting that merely being in the their dorms makes them feel significantly worse.
Guillermo Munita, a freshman exchange student living in USM's Hillcrest dorm, stated that, "I have been sick from the black mold for the past several weeks. It is also affecting me financially as I had to pay $100 for tests and medication. I have also frequently missed my classes due to always being sick."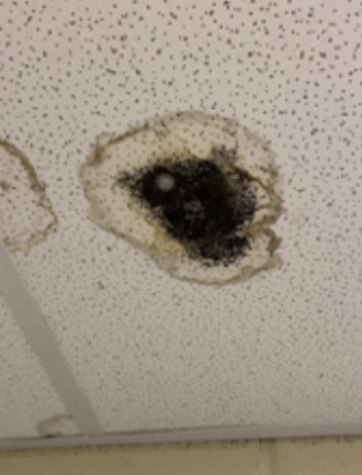 A female student living in USM's Luckyday Dorm stated that her roommate had a terrible cough for weeks.
"She would be up at night coughing so loud that it would wake me up at times," she said. "I had congestion as well, but we had no idea it was mold until one day my roommate found a black dot while dusting near our vent. I removed the vent and was hit with the most foul smell, there was mold lining the entire vent. We put in an emergency request and when maintenance eventually came, all they did was get a rag and wipe the vent, with no further instruction on how to keep it at bay."
Students living in the Sigma Alpha Epsilon fraternity house filed a report on all the black mold in their house, and while USM did supposedly use mold-killing paint on some of the mold that was visible in the rooms, they did not paint over every area and reportedly did nothing about the mold in the student's vents. When SAE president Jacob Brogan then complained further about the mold, USM housing representative Teresa Crum responded, stating that their team had tested the house and that the spore count inside the house relative to outside is "excellent".
"We know from responding to other residence halls at the Village that a lot of the times students will report mold around the vents, etc," Crum said. "In every case we have found those areas to be dust and dirt buildup. We had some samples done this year at the Village to double check and it came back dirt and makeup."
Unsatisfied with USM's reply, the fraternity conducted their own test using a mold test kit. The results show an astounding amount of mold growth in the house.
Many students are unhappy with the way USM is handling the mold issue are moving out of on campus housing.
Could this issue spell the death of resident life, and what is USM really doing, if anything, to address this issue? Student Printz will hav more as the story unfolds.
Leave a Comment
Donate to Southern Miss Student Media Center
Your donation will support the student journalists of University of Southern Mississipi. Your contribution will allow us to purchase equipment and cover our annual website hosting costs.