"Kraken" unleashed on campus
The newest Covid subvariant of the Omicron strain XXB.1.5, informally nicknamed "Kraken," has scientists and health professionals scratching their heads. Unlike with past strains of covid, Kraken shows signs of immunity escape.  
Kraken is also highly contagious and health professionals believe that the virus seeks out antibodies weakening the immune system.  
"That means it has the ability to evade natural immunity or previous protection provided by vaccines and re-infect people who have recovered from an earlier bout of COVID," said Kayla Johnson coordinator of Healthcare Marketing and Administrative Communications at the USM Moffitt Health Center.  
The same protocol for past variants remains the same for the Kraken. Wear masks in close quarters, wash your hands frequently, get vaccinated and stay home when feeling sick.  
The vaccine just like in the past does not prevent one from getting Covid. However, it does tend to lessen the symptoms and decrease hospitalization. 
The USM Moffitt Health Center is still offering resources for Covid, such as testing. 
"We are still encouraging prevention actions that those in the campus community can take. We are still offering COVID testing Monday – Friday here at our clinic. We encourage students to wear masks during periods of time when transmission of infection is high in the area. Currently, as Forrest County has moved back into a high community transmission category, Moffitt Health Center is again requiring masks for all patients and staff members until transmission rates decline," said Johnson.  
It is highly recommended that if you or have been in contact with someone possessing Covid like symptoms, to refrain from going into public spaces. Remain at home until your symptoms have passed. If symptoms are worsened, seek medical attention. For more updates, you can visit the Center for Disease Control and Disease at cdc.gov. 
The subvariant is named for an enormous mythical multi-tentacled sea monster, like a giant squid or octopus, in Scandinavian lore.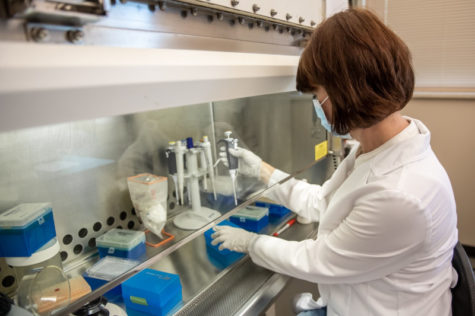 Leave a Comment
Your donation will support the student journalists of University of Southern Mississipi. Your contribution will allow us to purchase equipment and cover our annual website hosting costs.