Nail sued for allegedly retaliating against a professor
The lawyer of a professor from Texas Tech University sent SM2 information about a legal dispute with provost candidate Lance Nail. Jim Wetherbe sued Nail for allegedly sabotaging Wetherbe's career at TTU for Wetherbe's an-ti-tenure views. SM2 reached out to the lawyers of both Nail and Wetherbe to get all sides of the issue.
In the lawsuit, Wetherbe alleged that Nail retaliated against Wetherbe for the latter's public comments on tenure. Tenure is an employment status that grants professors indefinite employment at a university. It is a high honor for academics, and it is very difficult to remove a tenured professor.
Wetherbe has campaigned against tenure for years, saying that it halts innovation and protects unworthy professors. He's published his views in places like Harvard Business Review and has rejected tenure at least four times.
Wetherbe alleged that Nail, who is pro-tenure, made decisions that hurt Wetherbe's career and income because of his anti-tenure views. He argued that tenure is an issue of public concern, therefore this reprisal was a violation of his First Amendment rights.
The problems began with a meeting on August 5, 2013. In that meeting, Nail removed Wetherbe from teaching an MBA course on communications and assigned him to an introductory-level course typically taught by graduate students. The removal was due to Wetherbe's specialty is not in communications, even though Wetherbe had been teaching the class for years and was still knowledgeable on the topic.
Wetherbe was also forced to cancel his family's summer vacation that year because he was not informed of his fall teaching schedule until the meeting. In the same meeting, Nail brought up an allegation of sexual harassment against Wetherbe. This allegation was never filed or substantiated and did not come up again.
In addition, Nail replaced Wetherbe as the advisor for the MBA student association, revoked his Emeritus Status for the Dean's Advisory Council, accused him of financial misconduct, and prevented him from using a Best Buy grant to fund a project called Entrepreneurship & Innovation Exchange (EIX).
Despite protests from Bobby G. Stevenson himself, Wetherbe was removed from the Bobby G. Stevenson Endowed chair. Nail claimed it was because of a policy that professors could only hold endowed chairs for 15 years, but this policy was only allegedly only applied to Wetherbe.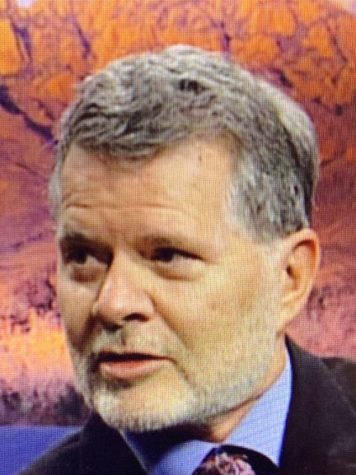 The next year, Wetherbe was not reimbursed for a speaking trip to New Mexico State University. Such trips were usually reimbursed using funds for the Stevenson Chair. Nail refused this time because the trip did not further the business school. Wetherbe provided evidence to the contrary, but Nail did not respond to it.
Wetherbe was also demoted from a full professor without tenure to a "Professor of Practice." This was described as a demotion and increased Wetherbe's teaching load by 50%. This left significantly less time for research.
Wetherbe reached out to Nail to discuss many of these decisions numerous times, but Nail did not respond. Wetherbe sued Nail and Texas Tech University in 2015. It was initially dismissed because the court ruled that tenure was not a matter of public concern and that Wetherbe failed to show that Nails' actions were motivated by revenge. Wetherbe successfully appealed the decision in 2018. Nail filed a motion to dismiss the lawsuit, but this was denied in 2019.
The case was argued in court on September 2, 2020. A ruling has not yet been issued.
SM2 reached out to both Nail and Wetherbe for comment. Wetherbe's lawyer, Fernando Bustos, acted as his client's spokesperson. According to Bustos, Wetherbe did not learn about Nail's candidacy as provost until recently. He chose to share this information with the media rather than with USM's administration to have a greater impact.  
"When you have government officials violating people's constitutional rights, especially the right to free speech, it's just so wrong," he said.  
"I would hope that the stakeholders and decision-makers…would take this into account…" 
Nail responded via email that he cannot answer detailed questions on any issues at TTU or the lawsuit. But he did provide a comment. "When I was hired to be the dean of the Rawls College in 2012, I was charged by the provost to lead the college through a transformation that required difficult changes, including raising academic standards, increasing research activity, creating a more inclusive culture in the college, and ensuring that endowment policies were followed," he said.  "As with any transitional period, not all faculty were pleased with changes to the status quo. Unfortunately, this is a dilemma that new leaders at new organizations often face."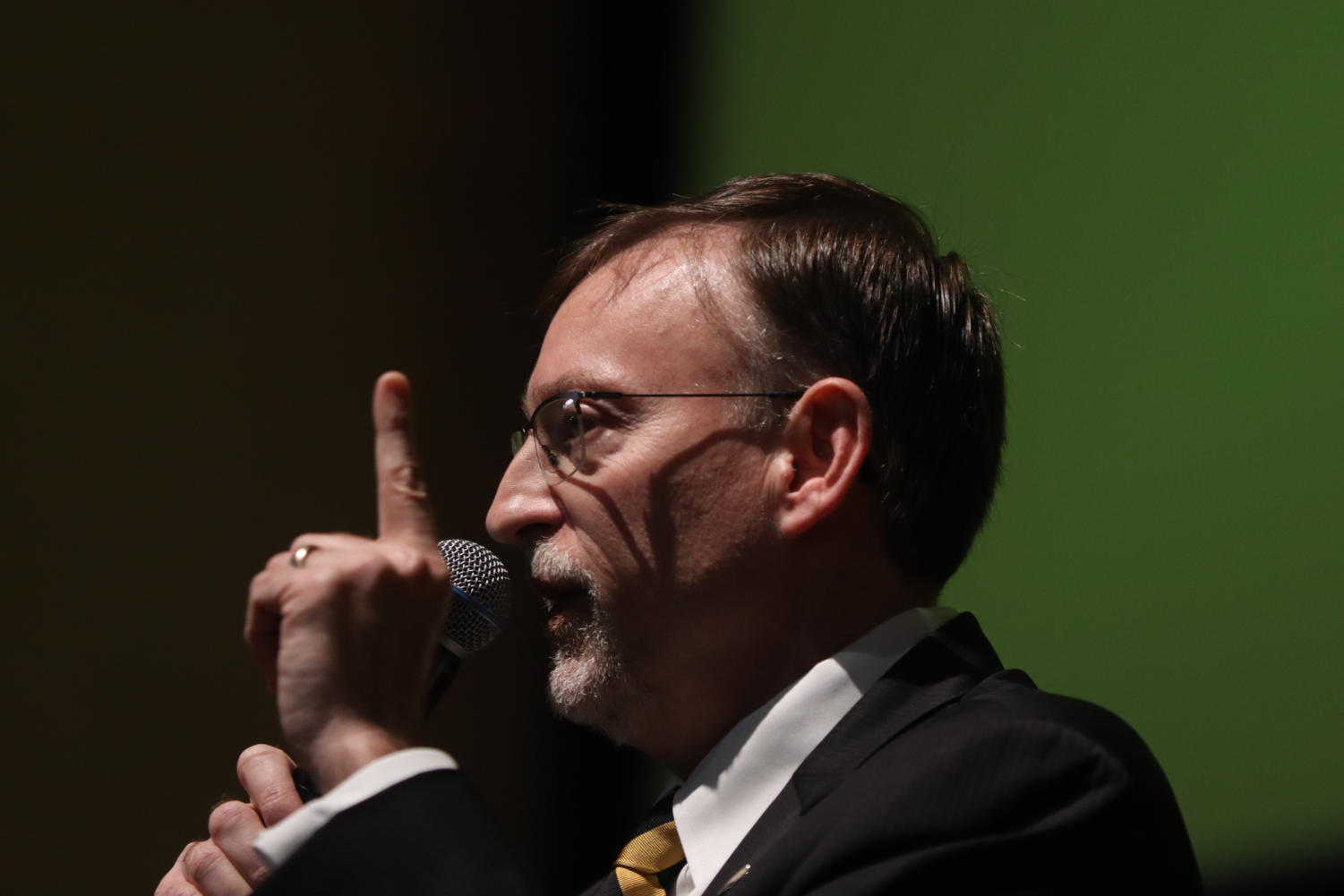 He also sent a Defendant's brief, which asserted several arguments in Nail's defense.
The first argument was that Nail's actions did not clearly violate any laws, much less amount to a violation of constitutional rights. Further, that Wetherbe's opinions on tenure were protected by the First Amendment and were not established at the time of the alleged retaliation.
The second argument was that there was not enough evidence that Nail's decisions were motivated by animosity towards Wetherbe for his opinions.
The third argument was that Nail is protected by qualified immunity, a doctrine that protects government employees from lawsuits over alleged violations of the plaintiff's rights. Wetherbe's case does not meet the legal standard to overcome qualified immunity, which is the violation of a clearly established constitutional right that a reasonable official would have known about.
The last argument is that Wetherbe's case against Nail is now moot. Nail is no longer at TTU and the alleged retaliation ended years ago. It further states that Wetherbe should drop his lawsuit against Dr. Margaret L. Williams, the current Dean of Rawls College of Business because she has not and likely will not retaliate against Wetherbe.
Nail also provided a pdf of a defunct webpage called #IStandWith-Nail. It was created in 2015 by TTU students after Nail resigned as Dean of Rawls College over the grade-changing scandal. Students and alumni shared personal stories praising Nail for his leadership.
"When I think of Dr. Lance Nail, I think of the guy leaving Rawls after dark, and arriving the next morning in the dark," one anonymous student wrote. "I think of the guy who spent so much of his time supporting the students, getting involved in pursuits outside of his scope of duties, and really going above and beyond because he believed in Texas Tech."
This is the latest issue raised since the initial backlash over Nail's alleged misconduct. Nail visited campus on April 18 for his general and faculty forums. On the same day at the same time, the USM Concerned Grad Students led a protest against him.
Nail himself is unable to discuss the events at TTU due to a non-disclosure agreement. He encouraged people to give him a chance based on his record.
The University of Southern Mississippi will announce the new provost in the summer of 2023.
Leave a Comment
Your donation will support the student journalists of University of Southern Mississipi. Your contribution will allow us to purchase equipment and cover our annual website hosting costs.