USM alum makes single debut Friday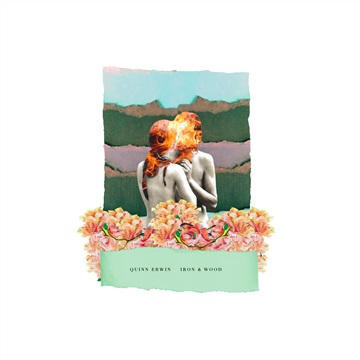 University of Southern Mississippi alumnus Quinn Erwin will release his first single "Iron & Wood" on Friday, Sept. 18.
Early reviews of the track are largely favorable.
"It uses simple chord progressions," said Molly Evans, a music education major. "But he does a nice job of layering the different electronic sounds. Overall, it's a nice upbeat tune."
Matthew Fera, another music education major, agreed.
"It does a good job of sounding familiar while not falling into the category of cliché pop music," Fera said.
Erwin is the lead singer of Afterlife Parade, a critically acclaimed indie rock band based in Nashville that has received much recognition since its inception.
Its numerous credits include headlining for The University of Southern Mississippi's first tailgate series, performing at Van's Warped Tour in Nashville and being named a 'Local Lightning Artist' by Nashville's Lightning 100 radio station as well as a 'New and Notable Artist' by Noisetrade.
The group has been licensed for various popular outlets like MTV and Google, and their successful bout on the indie scene has led some to declare that they are more than just a band.
"Afterlife Parade is something much more than a group of musicians playing songs – they represent a message of hope and celebration for the journey through life and death alike," said Larry Kloess of the Nashville-based Cause a Scene Music.
The "message of hope and celebration" resonates in Erwin's solo artistic venture, which he is pursuing while the band takes a break to gear up for its next project.
Afterlife Parade's success has given Erwin the platform and confidence required to launch this phase in his career. However, he feels that his time at USM was also paramount to his development as an artist.
"I started to really believe that a career in music was my ultimate goal while I was a student there, but I also felt that I needed to absorb more life experience," Erwin said.
"USM provided the environment for that to happen because of the multicultural atmosphere and just the opportunity to experience people from all walks of life."
However, Erwin was not always a musical artist. During his time at USM, he pursued an English degree and went on to become a full-time teacher. His time spent in the English department helped develop his songwriting ability.
"Spending time in the English department deepened my desire to dig into the truth of great literature and shaped the way I approached writing lyrics," Erwin said. "I believe that great art comes from a deep sense of empathy, and empathy is cultivated through life experience, through trial and error."
"Iron & Wood" will be released Friday and will be available in all online stores and streaming outlets.
Donate to Southern Miss Student Media Center
Your donation will support the student journalists of University of Southern Mississipi. Your contribution will allow us to purchase equipment and cover our annual website hosting costs.