Open Letter to Shirley Hill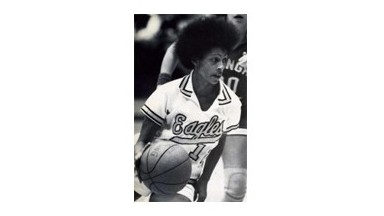 The storyline of Saturday's game against Marshall was not that Southern Miss would fall to the No. 9 seed in the Conference USA tournament starting on March 9. It was about the commemoration of a woman that despite not being on the court anymore, her impact would never leave women's basketball and Southern Miss as a whole.
Thank you, Mrs. Shirley.
It was not that you covered women's basketball, tennis, volleyball, track & field and cross country for several years.
You were not just the first female inducted into the Southern Miss Sports Hall of Fame.
You were not just one of the most prolific players in Southern Miss women's basketball history.
But, you were always Mrs. Shirley.
On the days that I would come into the athletic center, yours would be the first smiling face I saw. You always were willing to help me. Even the days where you had a million of other things on your plate besides helping a wiry, young journalist, you still stopped to help me.
I can recall the countless stories that you have told me, just to give me advice. Even when no one would ask me "did I need anything else? Did I want to talk to someone specifically?" You did. You went the extra mile just for a kid who is trying to make it in the journalism industry.
Sometimes, it is not about the destination, but the journey. The Southern Miss community has learned that from you over the 39 years you have serviced, you never gave up. Every single day, you gave your best effort no matter the task. When other administration would throw in the towel on a tough assignment, you would pick up where they left off.
Although there will never be another Mrs. Shirley, you have left a legacy for others to follow in
your footsteps.
Thank you for all of your years in service Mrs. Shirley. There will never be another one.
Donate to Southern Miss Student Media Center
Your donation will support the student journalists of University of Southern Mississipi. Your contribution will allow us to purchase equipment and cover our annual website hosting costs.