Lady Eagles push for double bye with 88-79 win against Troy
Southern Miss secured its fourth straight victory with a season-high 88 points against Troy to make a push for the Sun Belt Conference Tournament's double bye.
After suffering consecutive losses at the end of January, the Lady Eagles are now 12-5 in the conference and hold a  tiebreaker over Troy (12-5 SBC). Southern Miss will still need to win its last game to get into the top four seeds that earn the double bye, but the team  has started rolling at the right time.
"We talked about this week that we were 80 minutes away from putting ourselves in a good position," Head Coach Joye Lee-McNelis said. "Game one was against Troy, which were fighting for a top seed in the league and were going to be a real challenge to pressure us and a challenge for rebounding the basketball."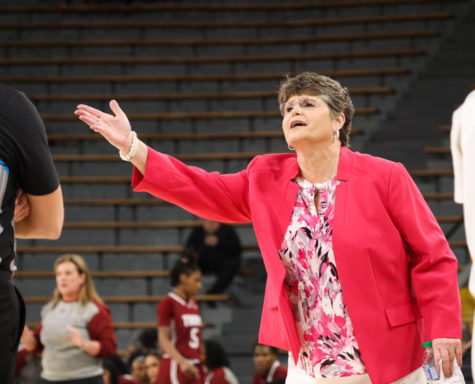 The Lady Eagles scored 88 points and held one of the top scoring teams in the country to just 34% from the field.
Lee-McNelis said that the turnaround has come from better execution and smarter play on the court.
"It's one of the more complete games we've played," Lee-McNelis said. "We had a stretch in the second quarter where we got into Troy's game of playing up and down, and we missed some shots, but overall, we played one of the most solid games we've played."
Lee-McNelis said that the team emphasized committing to boxouts against Troy, which is one of the best offensive rebounding teams and a team that plays with fast pace.
Southern Miss capitalized on creating open looks, getting to the paint early. Melyia Grayson scored eight of the team's first ten points and then made three straight shots and a pair of free throws in the second quarter to push Southern Miss ahead.
Grayson finished with 23 points on nine of ten field goals and grabbed eight boards.
Grayson did not practice this week, as she's had pink eye. Grayson has also suffered a bruised knee on top of the other injuries she has sustained this season, but was able to string her second consecutive game with more than 20 points.
"It was really tough for me to play in this game but it was just something I had to overcome because I knew my teammates needed me," Grayson said. "I was really just confident in myself and just went out there knowing I am who I am and just being confident in everything that I put up."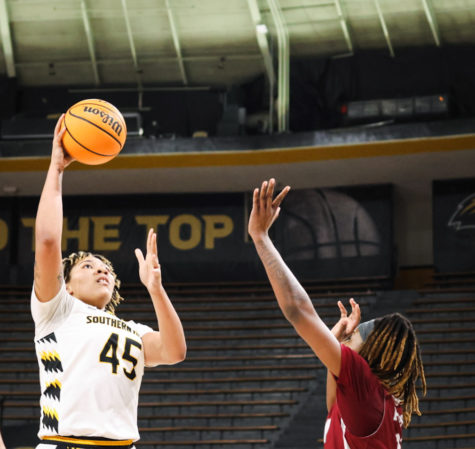 The Lady Eagles surrendered a 10-0 run after Grayson's scoring stretch in the second quarter, but rebounded for a one-point lead at halftime. 
Southern Miss started the second half slow, but both teams caught a rhythm on offense to end the period. The Lady Eagles made eight of their last nine field goals, including a buzzer beater from Domonique Davis.
Southern Miss kept its momentum going into the final period and closed the game on a pair of free throws from senior Lauren Gross in the final home game of her career.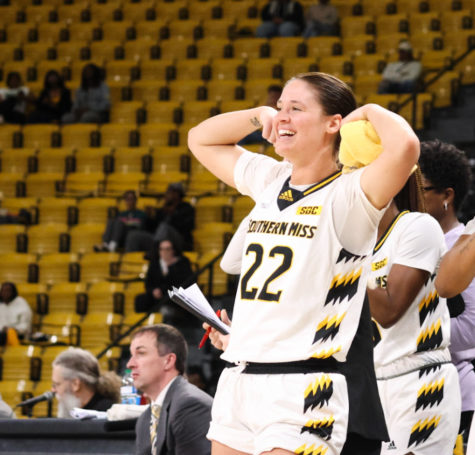 The Lady Eagles face a quick turnaround, playing the last game of the regular season on the road at Louisiana on Friday at 5 p.m. Southern Miss looks to win that match to secure a double bye.
"We want a double bye, as does everybody else in the league," Lee-McNelis said. "It gives you extra days. Now, we have 40 minutes to play and that's what we're looking for. Every possession counts and that's what we have talked a lot about."
Leave a Comment
Your donation will support the student journalists of University of Southern Mississipi. Your contribution will allow us to purchase equipment and cover our annual website hosting costs.