USM community mourns the death of beloved theatre professor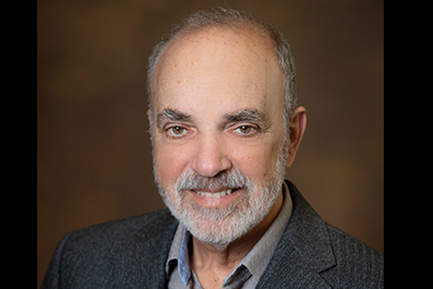 Many at the University of Southern Mississippi mourn the sudden death of theatre professor Louis Rackoff. The longtime USM professor was on medical leave and expected to return to campus later this semester, but he passed on Sunday surrounded by loved ones.  
Rackoff was considered a giant within the School of Performing and Visual Arts at USM. Since 2005, he has served as a professor and the head of the directing master's program at USM. Rackoff's professional career in theatre stretches back to the 1970s.
Condolences from the theatre department and the USM Community poured in on social media. Public and private Facebook groups have collectively amassed hundreds of people to remember the man they known as Lou.  
Some who worked with and under Rackoff talked to the Southern Miss Student Media, like Camille Colley. She is an administrative specialist and a graduate of USM's School of Visual and Performing Arts. She specifically remembered Rackoff's devotion to students. 
"The students were Lou's life," Colley said. "They were what he came to school every day to shape and ensure that we have the best possible course of career after we graduated. 
Another former student of his who can attest to this is Lindsey Kelley. She is now a lecturer and technical director with The School of Theatre and Dance at James Madison University in Virginia.  
After suffering from burn-out in theatre production while in Alabama, Kelley came back to Hattiesburg to work at a local restaurant. There, she ran into Rackoff and his wife, Beth. Rackoff encouraged Kelley to come back to USM to continue her master's. She is exceptionally grateful for his encouragement.  
"I would not be where I am today without Lou finding me at that diner and asking me to come back," Kelley said.  
Monica M. Hayes, Head of Performance and Professor of Theatre at USM reinforced the gratitude that former students expressed on social media the past two days. "Lou had a tremendous impact on the students," she said. "Those of us on faculty who worked with him for many years experienced his leadership, kindness, artistic sensibility, and commitment to the program. He has a lasting, living legacy." 
University administrators also gave high remarks to the late theatre teacher, like Chris Winstead, Dean of the College of Arts and Sciences.  
"I fondly remember how he always welcomed me with a smile and took the time to help me understand his work and that of his fellow faculty and students. He will be missed beyond measure," Winstead said in a statement from his office.  
Despite his absence, his presence and impact are still felt by many.  
"He is still living in this department. His presence is here, and it will remain here for decades, I am sure," Colley said.  
"Southern Miss folks are everywhere. So, for him to have reached so many people all across the industry, not only has he made a difference here at Southern Miss, but he's made a difference in the industry and for the people who are currently working and teaching in the industry," Kelley said.  
Rackoff joined USM's faculty in 2004. He earned his BA in Theatre/Mass Communications from Queens College in New York City in 1969 and an MFA in Stage Directing from the University of Wisconsin in 1974. He also taught at Fordham University before coming to USM. 
One of his early credits was as stage manager for "Trelawny of the 'Wells'" on Broadway in 1975, starring Meryl Streep and John Lithgow. His love of Shakespeare is evident in his work with the New York Shakespeare Festival and the North Carolina Shakespeare Festival. Among the nearly 20 plays he directed at USM, many were Shakespeare titles such as "Much Ado About Nothing," "Twelfth Night," "The Comedy of Errors" and "King Lear."   
He is survived by his wife, Beth Slaby.  
Leave a Comment
Donate to Southern Miss Student Media Center
Your donation will support the student journalists of University of Southern Mississipi. Your contribution will allow us to purchase equipment and cover our annual website hosting costs.