USM's SAPA bringing change to campus during SAAM
The University of Southern Mississippi's Sexual Assault Prevention Ambassadors (SAPA) is hosting Sexual Assault Awareness Month. The entire month of April will be full of events to help raise awareness for sexual assault on college campuses and off.  
SAPA has made Sexual Assault Awareness Month (SAAM) an annual event, and dedicates the entire month to raising awareness for sexual assault prevention and awareness. Throughout the month, SAPA partners with USM's Title IX, PRISM, HEART and the Shafer Center, a center for crisis intervention located in Hattiesburg.  
Multiple events will take place throughout the month, such as the What were you wearing? exhibit, Prints for Prevention, Why I didn't report, Denim Day, an awareness walk and many other events that offer support and helpful resources.  
SAPA President Olivia Wallace and SAPA Vice-President Dianna Dardar have been devotedly involved in the planning of these events, and have worked diligently within the organization to raise awareness against sexual assault. 
"We hope our events impact our student body through education and awareness. I especially hope my peers use the knowledge they learn through SAAM to combat the stigmas our society places on survivors of sexual assault. Rape culture is a serious issue that our peers need to know how to combat. I cannot stress the awareness SAAM brings through advocacy enough." said Dardar.  
SAAM events such as Denim Day, What were you wearing? and Why I didn't report work to prevent rape culture, especially on campuses like USM. These events work to undo the stigma that surrounds sexual assault, and have been created to acknowledge the victims of sexual assault who were silenced, ignored or prevented from receiving proper justice.  
USM has been a frequent conversation piece when it involves campus rape culture, as many believe that USM should install a zero-tolerance policy. While there have been protests and marches to bring awareness to this issue, Wallace and Dardar believe that true change will only happen when USM starts listening to the students.  
"The biggest key here is for the administration to recognize the way their students tend to feel about these topics. We have a supportive environment of students, but sometimes the administration tends to lose this idea. It is a bit of a sticky situation, but overall, if any changes in leadership were to happen, I would expect for the administration to consider putting their students first and recognizing what we need instead of fulfilling personal goals." said Wallace.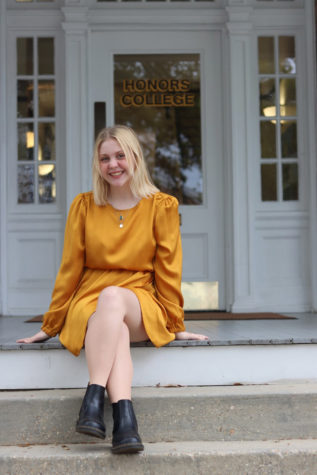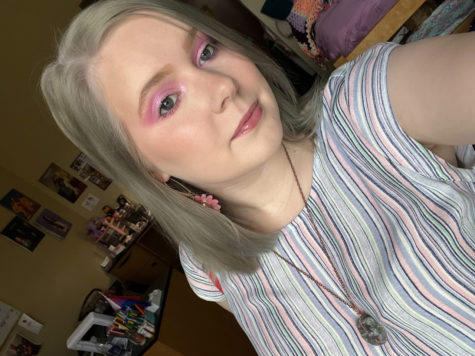 Even though this event extends only until the end of April, SAPA aims to continue spreading awareness and preventing sexual assault. This involves working with organizations such as Greek Life, Housing and Residence Life, the Student Government Association and other campus groups to bring forth different measures to prevent sexual assault—especially during the fall.  
"The Fall semester is actually the time of the Red Zone, when around fifty percent of college campuses see cases of sexual assault reported. We do our best to raise awareness around this issue, talk to people and encourage them to keep an eye on their loved ones during this time. Through these presentations, we also give tools for supporting survivors and ways to help survivors when they come to you. Overall, it is a good way to spread awareness through different groups and it's something we really enjoy doing." Wallace said. 
Though the fight continues for a campus (and world) without sexual assault, Wallace and Dardar are proving to be moving in the right direction. 
"I want survivors to know they deserve to feel safe and supported at USM and as a member of society." Dardar said. 
For more information on SAPA, follow their Instagram page @usm.sapa. The USM Title IX office can be contacted at 601.266.6804. The National Sexual Assault Telephone Hotline can also be contacted at 800.656.4673.  
Leave a Comment
Your donation will support the student journalists of University of Southern Mississipi. Your contribution will allow us to purchase equipment and cover our annual website hosting costs.