USM hosts second 'It's On Us' campaign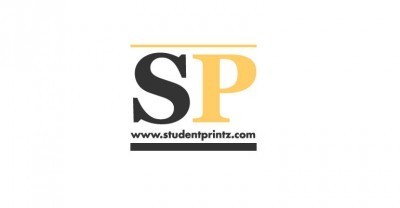 The University of Southern Mississippi is participating in a movement to prevent sexual assault at colleges and universities by holding its second "It's On Us" Campaign, March 7-11.
The campaign, created by the White House, was adopted by the Student Government Association in 2014 to get students more involved in ending sexual assault and domestic violence on college campuses.
According to the notalone.gov, 1 in 5 women is sexually assaulted while in college, most often during her freshman or sophomore year.
The USM crime statistics present that there were two rapes on campus in 2014 and one in 2013. In 2014, there were six instances of domestic violence and four in 2013.
Many survivors are sexually abused while drugged, drunk, passed out or otherwise incapacitated. Although fewer, college men are also victimized.
USM senior Ava Wolf, became a victims' advocate after she was sexually assaulted several years ago.
"I've come to accept being a victim of sexual assault, and I've overcome it," she said. "I want to be the voice for the voiceless. I want them to know they're not alone."
Wolf now reaches out to other victims as the director of this year's It's On Us campaign on campus.
"We've had a lot of students so inspired in wanting to do something about this issue because sexual assault doesn't just affect Southern Miss but our entire nation," she said.
Organizers of the It's On Us campaign planned several events for this year's campaign.
Events kicked off Tuesday where a day of pledge signing took place in the Thad Cochran. This allowed students to sign a pledge stating they recognize non-consensual sex is sexual assault and they will intervene in situations where consent has not or cannot be given.
On March 8, there was a presentation by the Shafer Center on the Green Dot bystander intervention strategy.
"When we see something we feel is wrong, we act," said Ashton Thompson, the Shafer Center's victim advocate and prevention educator. "We teach people to act safely without compromising their own personal safety."
On March 9, Alpha Chi Honor Society members passed out purple ribbons to show support for combating domestic violence.
"I believe that sexual assault is something that everyone should be aware of because it can happen to any of us," said Emily McKissack, Alpha Chi member.
On March 11, a sexual assault survivor will give a talk at 6 p.m. at the Thad Cochran Center.
According to the "It's on Us" public service announcement video, "It's on us to stop sexual assault, to get in the way before it happens, to get a friend home safe and to not blame the victim. It's on us to look out for each other, to not look the other way. It's on us to stand up, to step in (and) to take responsibility. It's on us, all of us, to stop sexual assault."
This campaign has already found support from various national and global leaders such as Bing, BET, EA Sports, Feminists Majority Foundation, MTV, NCAA, PAC 12, The United States Olympic Committee and many others.
Southern Miss was one of the first 200 universities in the country to participate in the program.
Donate to Southern Miss Student Media Center
Your donation will support the student journalists of University of Southern Mississipi. Your contribution will allow us to purchase equipment and cover our annual website hosting costs.