Festival Line-ups Receive Mixed Reviews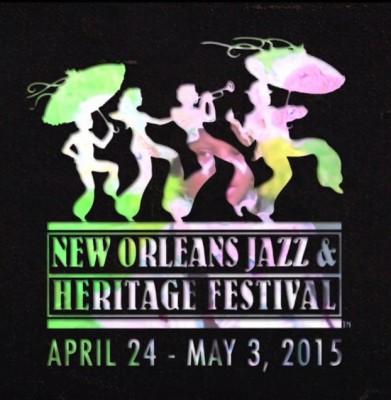 As spring and summer approach, many Southern Miss students are gearing up to attend some of the nation's largest music festivals.  With performances by some of the world's most famous musicians to up-and-coming artists, festival season is an exciting time for most, if not all, USM music lovers.
Buku Music+Art Project will kick off festival season. This two-day event will celebrate its fourth year at Mardi Gras World in New Orleans. 
In 2015, the festival will take place during the last weekend of spring break, March 13 -14. Bassnectar, A$AP Rock, Passion Pit, Empire of the Sun and many other indie rock, electric dance and hip-hop artists are scheduled to attend.
Also in The Big Easy is the New Orleans Jazz and Heritage Festival. This festival will take place over the course of two weekends in late April and early May.
Jazz Fest began in April of 1970 and has continued to attract large audiences throughout the years.
Senior speech pathology and audiology major Rachael Luckett will attend Jazz Fest for the third consecutive year.
On the line-up, which includes artists such as Elton John, No Doubt, Widespread Panic and The Who, Luckett said she is not overly disappointed or overjoyed about it.
"In the past I've seen long-time favorites like Maroon 5 and Alabama Shakes, which made it more memorable for me," she said. "I'm sure this year will still be very exciting as well, but it will be a time to make new connections with
new artists."
Next on the agenda is Hangout Music Festival. Having started only six years ago, Hangout Fest garnered much media attention and brought artists such as the Red Hot Chili Peppers, Stevie Wonder, Tom Petty and the Heartbreakers and Jack White to the sandy dunes of Gulf Shores. This year, the Foo Fighters, Zac Brown Band and Beck will headline the three-day event, May 15-17.
Junior elementary education major Mackenzie Rials will attend the three-day festival.  Though she claims the line-up is more disappointing than those of past years, she is excited to see Paramore, My Morning Jacket and Foster the People listed.
"I am definitely most excited to see Paramore this year," she said. "I remember dressing up as Haley Williams for Halloween in 8th grade."
Sophomore political science major Aaron Linville also plans to attend the festival.
"Even though the lineup isn't as good as last year's, it's still going to be a blast," he said. "And there's no better way to discover new bands than at a music festival."
Linville also plans to travel to Manchester, Tennessee from June 11-14 to experience his first Bonnaroo Music and Arts Festival.
The four-day festival began in 2002. From indie rock to electronic dance music, Bonnaroo offers music from every genre.  Billy Joel, Mumford & Sons, Deadmau5, Kendrick Lamar and Florence + the Machine are at the top of its
2015 line-up.
"Mumford & Sons is my all time favorite band and still to this day has put on the best concert I've ever seen," Linville said. "I'm also really looking forward to seeing Florence + the Machine and Hozier."
Each and every year, people are both excited by the line-ups of various festivals and equally disappointed by the line-ups
of others.
But, The Festival Owl, a news and media website geared toward music festivals said it best, "There will never be a festival lineup everyone loves. For the rest of time, it is never going to happen. What is important to remember is to always make the most of the experiences you love."
Donate to Southern Miss Student Media Center
Your donation will support the student journalists of University of Southern Mississipi. Your contribution will allow us to purchase equipment and cover our annual website hosting costs.