Attorney General presents death penalty options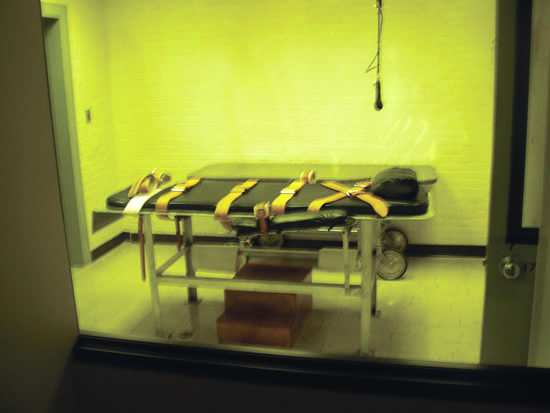 With the recent expiration of Mississippi's lethal injection drugs, Mississippi Attorney General Jim Hood released a legislative agenda that could effectively nullify the logistical and ethical issues particular to the cocktails.
In place of lethal injection drugs, which can be difficult to acquire and properly administer, Hood proposed three alternative execution methods for administering the death penalty in a press release on Jan. 27.
If Hood's agenda is realized, Mississippi's 48 death row inmates could each face either the electric chair, a firing squad or nitrogen hypoxia.
Mississippi previously used the electric chair during a period ending in 1952. Though Mississippi never employed firing squads, other states have, and it is still an accepted method of execution in Utah. Nitrogen hypoxia stands alone as Hood's only untested proposed method.
Oklahoma adopted use of Nitrogen hypoxia as an execution method in 2015 and, supported by a report by Michael Copeland, an associate professor of criminal justice at East Central University in Oklahoma.
According to the report, "An execution protocol that induced hypoxia via nitrogen inhalation would be a humane method to carry out a death sentence."
The report based its argument on the work of right-to-die advocacy groups, such as the Final Exit Organization, which provides support and resources to the terminally ill considering suicide. Such groups commonly suggest inert gas hypoxia through "exit bags" as a preferred suicide method because it is considered humane and peaceful.
To carry out a sentence through nitrogen hypoxia, a convict would breathe normally, inhaling the inert gas until losing consciousness and eventually succumbing to oxygen deprivation.
USM associate professor of political science Robert Press said the issue of humane treatment extends well beyond method used to carry out the death penalty.
"What I innately feel is a human rights abuse [is] to take another life," Press said. "That's not a religious point of view, it just simply seems inhumane."
According to the Death Penalty Information Center, the South has the highest murder rate at 5.3 per 100,000. The South also holds the highest execution rate with over 1,145. Mississippi currently has 48 inmates on death row.
Press said though people often feel anger toward death row convicts, the death penalty is simply unnecessary.
"I understand the feeling of someone who's had a victim in their family been killed — that there is this desire for 'justice' or even revenge," Press said. "I fully understand that it's very human, but it's not an effective way to prevent that from happening again. And if one looks at the punishment of life imprisonment, sometimes without parole, that is punishment."
According to Blake Feldman, a Mississippi ACLU advocacy coordinator, the death penalty is not just a poor form of deterrence. It is also unconstitutional.
"With civil liberties, the first thing you think of is the Bill of Rights and then incorporate it and how it applies to the states is the Fourteenth Amendment," Feldman said. "A lot of death penalty issues get in through due process and the Eighth Amendment ban on cruel and unusual punishment."
Feldman said the inmates' potential innocence also contributes to the troubling nature of capital punishment.
There have been 4 exonerations in Mississippi and over 156 nationally since 1971, according to the Death Penalty Information Center.
Donate to Southern Miss Student Media Center
Your donation will support the student journalists of University of Southern Mississipi. Your contribution will allow us to purchase equipment and cover our annual website hosting costs.