New bills en route to Bryant's desk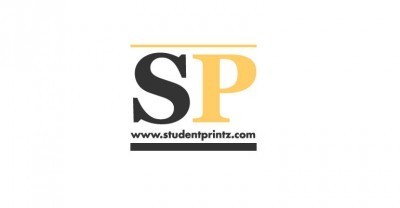 The state legislature recently passed a multitude of bills ranging from issues related to domestic violence all the way to the Protecting Freedom of Conscience From Government Discrimination Act, or HB 1523, which has garnered national attention. The legislative process continues as the Senate gets ready to decide the fate of these pieces of legislation.
The Senate has a calendar on its website that shows what legislation is currently being debated or sent to committee. One such bill that has gone through committee and on its way to the governor's office, is Senate Bill 2169 which is focused on increasing penalties on persons selling or possessing with intent to sell synthetic cannabinoids, or "spice."
The bill proposes stiffer punishments on multiple levels for possession. If someone is caught with less than ten grams, the maximum penalty is three years in prison, a fine of $3,000, or both. If caught with possession between ten and twenty grams, the penalty is no fewer than five years in prison, a $5,000 fine or both.
If caught with over twenty grams, the penalty is a 10-year sentence, $15,000 fine or both. Forty grams in possession is twenty years, a $20,000 fine, or both.
The bill has not yet been signed into law.
Another bill that has gone to the governor's office is SB 2238, which aims to block Medicaid from reimbursing any institutions in the state that perform abortions, maintain a facility at which abortions are performed or are affiliated with an entity that does. This would prevent Medicaid from paying reimbursements to centers like the Planned Parenthood Center of Hattiesburg for care that is administered, even if no abortions are performed there.
SB 2070 is on its way as well to the governor's office to be decided. This bill is aimed at supporting breastfeeding mothers through new initiatives that would be adopted at hospitals. The hospitals would be required to have a written infant feeding policy, in which staff is trained, including the production of a training video on the matter.
Another bill that has survived committee but which did not make its way to the governor's desk is HB 772, which would grant impoverished children and parents legal rights to counsel in cases where the child is the focus. This is to grant the child and parents the right to their counsel.
Other bills have been killed in committee and will no longer be eligible to become law, some of which are SB 2732 which would increase the penalties for statutory rape and those over the age of 18 and in a position of power over a minor. The penalties would have been 15 years on first offense and 20 years on second offense.
Another dead bill is SB 2148, a bill for establishing domestic violence as grounds for divorce. This was part of a national initiative, that was killed in committee. As was the HB 1116, named the HOPE Act, was to reform social safety net programs, like Medicaid and the Temporary Assistance for Needy Families, through online identity authentication, bringing in eligibility systems to determine who is and is not eligible for benefits, and new penalties for fraud.
Information on any of these bills and others that are still being considered by the Senate are available to view on their website.
Donate to Southern Miss Student Media Center
Your donation will support the student journalists of University of Southern Mississipi. Your contribution will allow us to purchase equipment and cover our annual website hosting costs.